Abia debunks spending N927m on governor's feeding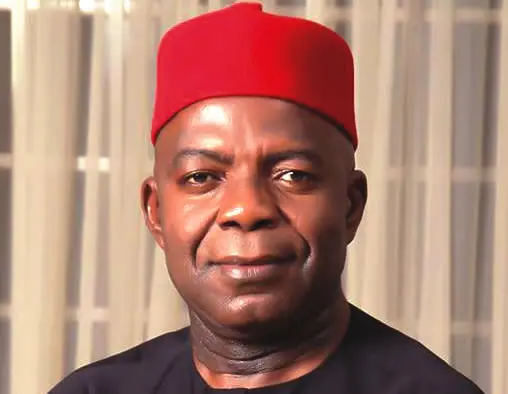 The Abia State Government has refuted claims that Governor Alex Otti expended over N900 million on food, welfare, and related expenses between July and September 2023.
According to media reports, it was alleged that the governor allocated N927 million during this three-month period for refreshments, honorarium, allowances, and welfare packages.
However, in a press statement on Monday, the Commissioner for Budget and Planning in the state, Mr. Kingsley Anosike, characterized the reports as "a reflection of the mindset of the opposition to create mischief", explaining that the expenditure "was not by the governor's office as alleged, but by the entire ministries, departments and agencies" in the state.
Anosike said, "Following the publication of the Q3 budget report of the Abia State Government, and in line with the government's commitment to transparency, good governance, and fiscal discipline, it has become necessary to shed more light on the aforementioned report.
"This is even more so when there are certain distorted reports on social media alleging that the Abia State Government had spent close to N1 billion on feeding and welfare for the Governor's Office, within the period under review."
"The accurate situation is that nothing in that region has been spent in the Governor's Office".
Anosike clarified that the overall government expenditure for refreshments and meals during the specified period amounted to N223,389,889.84.