The Governor of Central Bank of Nigeria (CBN), Mr. Olayemi Cardoso will next Friday, November 24, at the Annual Bankers Dinner of The Chartered Institute of Bankers of Nigeria (CIBN) holding at Eko Hotels & Suites, Victoria Island, Lagos by 5.00 p.m, present 2024 economic outlook for Nigeria.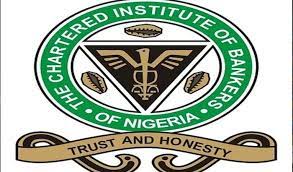 Christened ''The Governors Day'', the event provides the Governor of Central Bank of Nigeria, Mr. Olayemi Cardoso the opportunity to address stakeholders on the economic and financial markets development during the year; as well as present the economic outlook for the 2024 financial year.
The Chartered Institute of Bankers of Nigeria (CIBN) also holds the grand finale of its 60th Anniversary celebration, underscoring six decades of unwavering commitment to professionalism, integrity, innovation and ethics in the banking and finance industry. A testament of the Institute's enduring dedication to these core values that have shaped its journey and significant growth over the years.
An exceptionally prestigious and highly anticipated gathering, the Bankers' dinner and 60th anniversary celebration, is expected to draw a distinguished assembly of over 500 leaders drawn from the banking and finance industry, influential business leaders, and senior government officials.
His Excellency, Senator Kashim Shettima, Vice President of the Federal Republic of Nigeria and Lagos State Governor, Mr. Babatunde Sanwo-Olu, are expected to deliver the goodwill messages, while Dr. Ken Opara, FCIB President/Chairman of Council CIBN, will give the welcome address.
The 60th Grand Finale of CIBN, will draw to a close at the dinner. The remarkable journey that the Institute has undertaken over the six decades, is a testament to the resilience, dedication, and vision of the banking community in Nigeria. The Institute looks forward to years ahead filled with inspiration, collaboration, and focus on the future.
The Chairman, Planning Committee of the 58th edition of the dinner, Mrs. Nneka Onyeali-Ikpe, FCIB, and Fidelity Bank Plc CEO and the Chairman 60th Anniversary Committee, Dr. Segun Aina, OFR, FCIB, Past President, CIBN have assured that this year's Bankers' dinner will be an extraordinary and unforgettable evening – as a number of new initiatives – would be added to make it a night to remember.
According to a statement from CIBN, Awards will be presented to honour and recognise deserving individuals who have distinguished themselves in the banking industry.